Alice from A Is For Alice wearing our Bicycle Earrings & Skull Friendship Bracelet in blue.
Alice says: "Thank you very much for the earrings and bracelet, i love them both! And the packaging was really cute!"
Amy from The Little Magpie wearing our Spiked Necklace & Skull Friendship Bracelet.
Amy says: "Couldn't be happier with my purchases, have pretty much had the skull bracelet and spike necklace glued to me since I got them :)"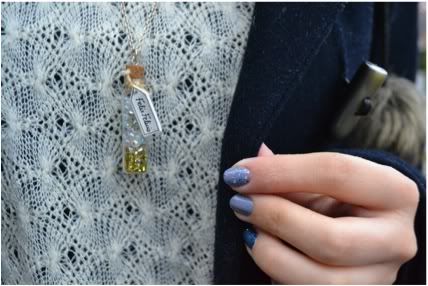 Michelle from Daisybutter wearing our Large Potions Necklace in Gold/Felix Felicis.


Michelle says: "I bought my large Felix Felicis necklace on a late night, lazy Thursday browsing session after falling in love with it. I knew it'd be perfect to wear with any outfit - velvet dresses, cosy cardigans, you name it! - and I adore the luck message that goes alongside it from the Harry Potter series, which is perfect while I tackle my final year of University. Thanks Sawyer & Scout, I love Felix!"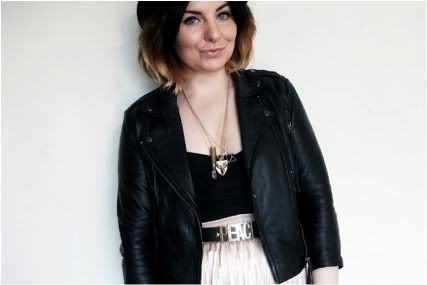 Vicky from #GOLLYGOSH wearing our popular Deathly Hallows Inspired Necklace.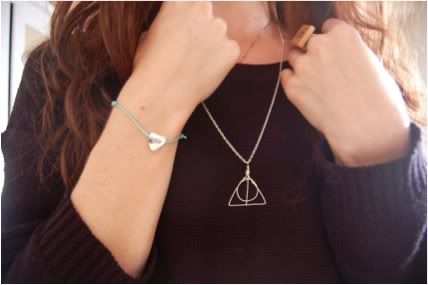 Skye from Even Artichokes Have Hearts & I Am Handmade
wearing our Deathly Hallows Inspired Necklace and Silver Heart Charm Bracelet.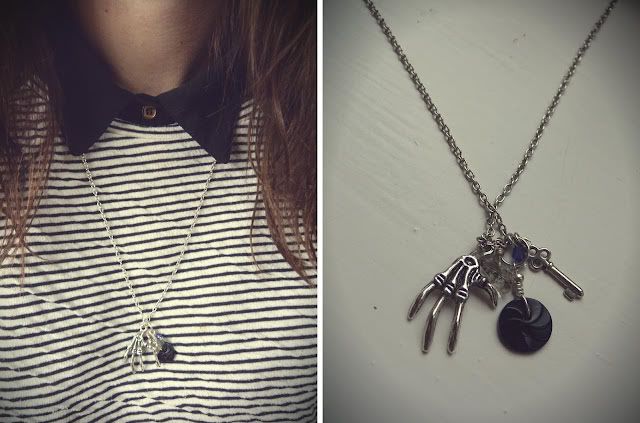 Claire from Jazzpad wearing our Coraline Cluster Charm Necklace.
Claire says: "I absolutely loved the film and though it obviously harks back to the story complete with buttons, a key and a creepy looking skeleton hand, it isn't obvious enough to be tacky or unwearable."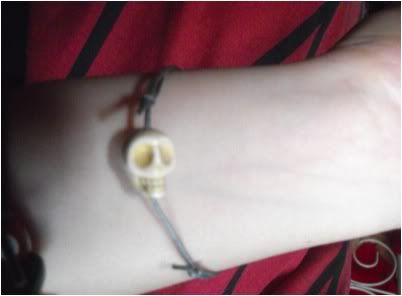 Elle from Elle Louisee wearing our Skull Friendship Bracelet in Grey.
Elle says: "I always love home made jewlery and everything was just amazing!"

You can also find posts about Sawyer & Scout on some lovely blogs by clicking the links below!
Snippets & Scribbles
Sailboat
Glitter Detector
The Story Of A Girl Who Lives Above Her Means
Even Artichokes Have Hearts
ASHLLYD
Daisybutter
#Golly Gosh
Floral Etiquette
Never Tempt Fate
Big Fat Ampersand
On The Bias
Dancing Through The Fire
Mim Is The Word
A Rosie Outlook
The Little Magpie
A Is For Alice
Pandastack
Beauty Starts Within
Ellen Atlanta
Glitter & Goggles
500 Days of Fashion
Sprinkle of Glitter
Why Is It Always Me?
When Flowers Fall
Life & Learnings of the Legallyblondefairy
Wishing For Chanel
Noisy Rain
Forever Floral
Rogue & Creep
Jazzpad
Velvet-Tides xo
Island Girl Insights
Me & Thee
Elle Louisee
Everything Nice
The Gluten Free Photographer
Divergent Fandom
If you would like to be featured on this page please send a photograph of you wearing your Sawyer & Scout purchases to
eliseetc@hotmail.co.uk
, feel free to send a comment too!
If you have a website or blog please include your URL in the email as well so we can link back to it!